Car Wreckers Liverpool, Greater Western Sydney, New South Wales
Wreck Monster buys unwanted cars, Utes, SUVs, vans, 4WDs, Jeeps & trucks for top dollars in Liverpool, Sydney. Contact us today for your scrap or junk car removal needs.

We all know that vehicles are considered as the great necessities for everyone in this age and day. Of course, they are of great use whether you use them for personal or business purpose. But when a vehicle gets old or damaged most of the people simply leave it deteriorating in their garage. These useless vehicles keep on sitting on their property for such a long period that it turns into an eyesore. And, when it comes to finally getting rid of it, they are not able to find a reliable buyer for it.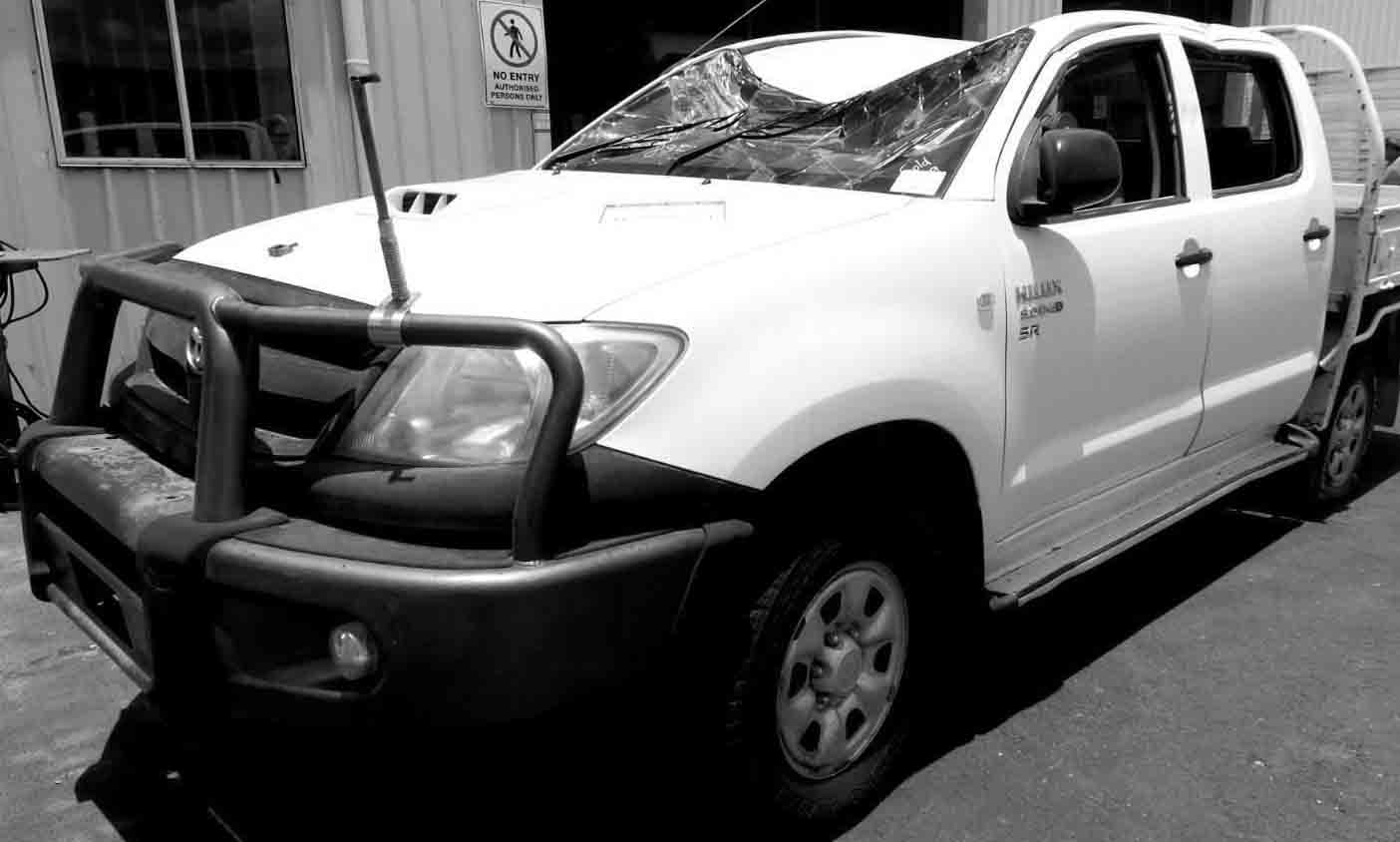 But you will find yourself fortunate as a Wreck Monster team is there to help you. We have been in the business of buying and wrecking junk automobiles for more than 25 years. Consequently, we pay the most amount of cash that your automobile can be assessed on. Get a free cash quote today by calling us at: 0478 682 103.
Selling Vehicle in worst condition? Don't worry.
If your automobile is in a condition that it is too unsafe to be used on the road, don't worry. There is no need to shy in selling it to us. This is because we will purchase and collect your wheels in any level of damage. However, you will obviously fetch more money for your wheels if it has only some minor defects.
As we are the top auto wreckers in the town we welcome all types of conditions of vehicles. It could be flood damaged, accidental, broken, damaged from hail, wrecked, scrap, non-running and no WOF or COF.
Top Cash for Car for All makes & models of vehicles
Besides taking all kinds of poor condition of automobiles, we take all models and brands [Japanese, American, Korean, European, and German]. We can purchase any model of popular brand, including Nissan, Mazda, Toyota, Ford, Chrysler, Mitsubishi, Honda, Holden, Peugeot, Suzuki, BMW, Hyundai, Isuzu, Volkswagen, Daihatsu, Skoda, Audi, SsangYong, Mercedes Benz, Lexus, General Motors, Kia, Daewoo, Volvo, Subaru, etc. Our skilled team provides great dismantling services and best cash through all the locations of Liverpool.
Highest Cash up to $15,000 for cars, commercial trucks, vans, Utes, SUVs & 4WDs
The squad at Wreck Monster is very efficient at wrecking and recycling automobiles. And, we also provide the highest possible incentives to get rid of junk automobiles. That's right. We pay up to $15,000 cash depending on the extent of disrepair that has rendered the vehicle in question useless. Our cash for car crew is experienced enough to get the best price for your unwanted vehicle.
Our auto wrecking team of evaluators has a wealth of experience that have been accumulated over the many years of service. As a result, we keep a great level of accuracy while determining the prices of various different vehicles. And, most of all our cash rates are always unbeatable and fair. So, if you are in need to sell your old car fast, don't keep on delaying. Contact us quickly and you will get the right amount of money that you want.
When you do business with us, you are assured that you won't be facing any unwanted troubles. As our team offered great dollars right at the time when we come to remove your wheels. In fact, our cash paying system is quicker than any other option. Being the leading wreckers we make selling of junk automobiles fairly easy and much faster than the private sales.
Scrap Car Removal Liverpool and immediate suburbs
We offer the easiest way for the removal of your old, worn-out, unwanted, broken or totally smashed vehicle. As soon as you will schedule a removal appointment with us. We will straightaway come to your place wherever it is in Sydney to haul away your old rusty vehicle. Beside this we will also pay you the amount of money your vehicle was valued at. Our swift scrap auto removal service is 100% free in all over Sydney and the suburbs close to it.
Furthermore, we are equipped with all the essential tools and resources that are required for performing easy removals. This includes high quality tow bars, pickup trucks and other equipment's which are operated by our professionals. This is how we keep the whole removal process hassle-free. Secure a free car removal for your unwanted vehicle today.
100% satisfaction in our Wrecking Services
Usually, many people avoid selling their old wheels in order to not involve in the related hassles. But fortunately you can always rely on the team at Wreck Monster. We offer top class services while keeping our client satisfaction in our mind. We will give you the best cash rates whether you have car, vans, Utes, SUVs, trucks and other light commercial vehicles. And, if you get a generous cash quote from another company, make sure to call us. We will be glad to beat it on the spot. Additionally, we are happy to provide our free auto removal services to all the unwanted vehicle owners in Liverpool.  
Buy Best Quality Second Hand Spare Parts
Apart from our excellent wrecking and recycling services there is one more benefit which makes us stand out. We also sell a wide range of used spare parts all of which are well-recycled and tested. They are available for nearly all varieties of vehicles of any brand. Most of all, you can obtain the components at reasonable rates without putting an excessive burden on your pocket. We also give limited warranty on all the parts and accessories based on their characteristics.
Call Car Wreckers Liverpool @ Wreck monster Today!
If you are looking to sell and old or broken vehicle in Liverpool in a fuss-free way, please contact us ASAP. And, you can rest assured that you will not regret with your decision later. We will quickly turn your useless pile of rust into a useful stack of cash.
You have to only get in touch with us so as to get an estimated value that you can earn from your old ride. Just start by giving us a call at: 0478 682 103 or visit our site to complete the electronic form. Make sure to drop all the essential auto details with us and our representative will get back to you quickly.