How Much Are Cars Worth in Sydney?
Are you the owner of car that has permanently broken down? It is now valid to be referring to that vehicle as being "scrap." It may be that it is so old that all the parts are either failed or failing. Or it could be that it has had a major component blow, such as the head gasket. Finding a Scrap Cars Worth in Sydney is easier than you think.
The main road to discerning whether your car is scrap is to compare the cost of fixing it to how much it is worth. Is the expense of getting repairs done higher than how much your car was valued at before it broke down? It is junk. If you would love to learn how much your vehicle is now that it is a clunker, and of no use as a car to anyone, there are some options available to you. And we are free if you know where to look. Where does one look, though? How much do wreckers buy cars for in Sydney?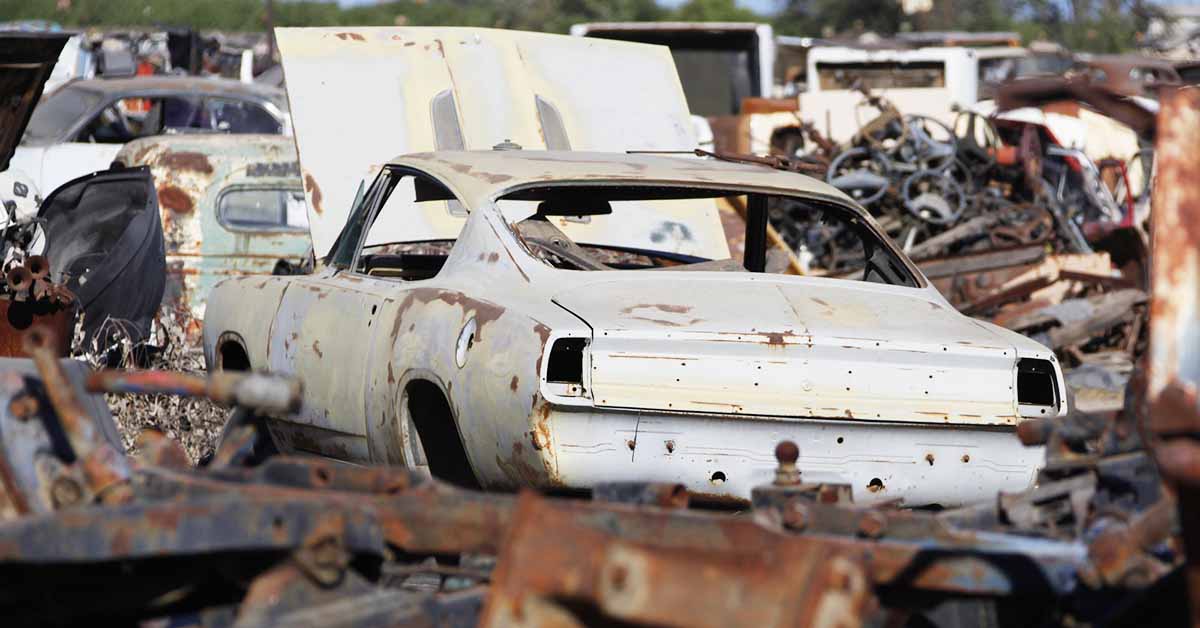 Get in touch with a Cash for Cars Sydney
Otherwise known as your local Auto Wreckers in Sydney. We buy junk cars. We will give you a free quote if you call them up and ask for one, and that quote will tell you roughly how much your vehicle is worth.
Your Scrap Car's Market Value
It may be hard to discern who the best company is to get in touch with for a free car valuation service. If you live in Sydney, we can make it much easier for you by telling you who the best company in town is. WreckMonster are the best. Hands down. We here at WreckMonster know more than anyone how much cars are worth, simply going by the make, model, age and condition the vehicle is in.
We Give Free Quotes for Unwanted Cars in Sydney
So, how do you get a free quote from us here at WreckMonster? It is incredibly easy. Let us tell you how. First, you can either call us up, or go to our website and find the quote request form. Then, you will give us all the info we need about your vehicle.
We need to know how old it is. It is also important for us to have info about the car's condition, for instance, what parts are not working or damaged. Lastly, we need to have information pertaining to the vehicle's make and model. It also helps to know how many Km's the vehicle has travelled throughout its lifetime. This info can be obtained from the odometer.
No Obligations Attached With Quotes
When you give us that information that was described above, we will take it and formulate an offer. That offer will be given to you in the form of a quote. The quote will be free, and there will be no obligation for you to accept the offer. You can simply say thanks, and that's it!
Each vehicle that is described to us will have slightly different details, making it unique and deserving of its own tailor made price quote. This is made possible by our intense eye for detail, ensuring that we provide valuations that are as authentic and accurate as possible. No two automobiles are the same, as everyone already knows. This is why you will want the very best car valuation experts to work on providing you with the best price for your scrap car.
Get a Price of Cars in Any Condition
There are so many ways in which a vehicle can be considered to be a clunker. Perhaps your car was the victim of extreme flooding in your town. This will have the result of it taking on serious water damage, which can total car vehicle completely. Maybe your automobile was in a car accident, and now it is a mangled mess. We can still salvage the materials from the parts that have been destroyed. Steel is still good, even if it makes up a car component that can't be reused.
This means that it doesn't mean what condition your automobile is in, as we will not turn it down regardless. It can be at any level of disrepair, or any age. Here at WreckMonster, we will buy it anyway, because we can find value in any vehicle.
There is No Faster Way to Sell a Car
We have people sell us their automobiles for other reasons as well. We don't exclusively buy junk cars. Some folk sell us their used cars. Why? Because we provide an extremely fast method for selling vehicles. The private market requires one to place adverts, take photos, field prospective buyers, and wait weeks or even months for someone to buy it. If you are selling your car because you need some money tomorrow to pay for an unexpected expense, this won't be good enough. You will require the process to be quick.
And there is no quicker process than to sell your car within the space of one day. That is how long it takes to sell a car to us here at WreckMonster!
Any Make and Any Model
It is normal for a scrap car buyers in Sydney, to only buy certain makes, or models. This isn't how we do things here. Instead, we buy any make or model that is offered to us. This includes Volkswagen, Mazda, Nissan, Mitsubishi, Toyota, Audi, Suzuki, SsangYong, Daewoo, Ford, General Motors, Chrysler, Chevrolet, Daihatsu, BMW, Hyundai, Honda, Holden, Subaru, and the list goes on.
Free Scrap Vehicle Removal
Generally, car scrap yards are famous for scrapping a car and remove it fast. It doesn't matter how much your car is worth, you don't want hidden fees taking a bite out of the amount you are paid. One such hidden fee that is common in the cash for cars industry is the removal fee. We don't charge our customers for the cost of removal, however, so this isn't a problem for them.
If you have a scrap car and you want it to be gone from your life, get in touch with us and get top cash for it. You will be glad you did, so don't delay and contact us today!